Kamloops Party Supplies and Decorating Services
Welcome to the Paper Unicorn in Kamloops BC, your event supply and decorating specialists. We love parties! Any event will do, and our playful and professional staff knows how to organize an event that creates lasting memories within your budget. We supply hands-on help with installations and theme creation, but our favourite and specialty is our balloons! We have a large supply of inventory in-studio with plenty of choices to make your event magical!
Regardless of the helium shortage you may have read about, we are fully stocked!
COVID-19 Announcement: Due to provincial health guidelines, we have temporarily suspended all large events, but milestones can still be celebrated at home with your immediate family. Give us a call if we can make that birthday or celebration that much more fun with a helium balloon delivery or party supplies. We are offering contactless pickup and delivery and taking every precaution to maintain the safety of our valued customers.
From my family to yours, stay well. I'm sending all my love and positivity in this scary, unknown time.
– Amy
This year I made the difficult decision to let the retail storefront space go. I had found myself needing to be in three places at one time, on location ballooning, in the retail store and with my 3 children. I am so busy with ballooning, so I am now working from a studio in my home – doing what I love and spending more time with my family. I am proud of what I have accomplished in the last 2 years and I look forward to continuing this for many more years to come. Send me a message if you need balloons or party supplies! I can't wait to help! I want to express my sincere gratitude and love for the support thus far. I am still in awe of all my beautiful customers who love and support me! Thank you Kamloops for all your support and love over the past 2 years !
-Amy
Party Decorating
Balloon Bouquets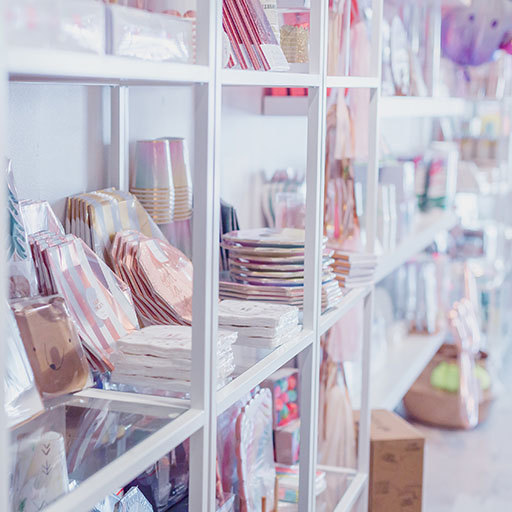 Birthday Parties
Weddings
Anniversaries
Corporate Events
Our Customers Are Always Right
Sandra P.
The most stylish items for your events, exceptional customer service and great pricing
Danica TH.
I forgot to pick up my order and they tracked me down to make sure I got it before they closed. So thankful! They were so helpful with the ordering too. Thanks, ladies!
Kelsey B.
Paper Unicorn is AMAZING! I ordered balloons for my daughter's 4th birthday. Amy went above and beyond. I mixed up the day I was picking them up (went a day early) but Amy quickly put together our beautiful order. She checked in the next day to make sure that the balloons looked great. We had to move the party inside because of the weather and I thought I might need more balloons that I planned on blowing up. Amy said she was going to be in our area, so she brought me extra balloons and blew them up for us! Seriously incredible. My daughter loved them and I was impressed with everything. 
Chianne J.
Amy's store is like walking into a childhood dream. It's filled with amazing decorations that you almost get caught up in buying it all – there are so many great items! I definitely recommend you check them out!
Sarah E.
Fantastic arrangement of balloons and exceptional service. I asked last minute for a bouquet and there was no hesitation from the owner, she simply made it happen with my timeline and budget. Thank you so much!