When I started looking deeper into my life a few years ago, I knew I wanted to do something more than I was. I thought about what I love to do and how I could add to Kamloops, instead of directly coming into competition with other entrepreneurs and taking away from their business. I wanted to bring something to the table that was not being done already.
I LOVE party planning and going all out Pintertest style for my 3 kids. I found myself ordering supplies online and crafting for hours to make their parties happen. It finally hit me when I was planning Sofia's 7th birthday in January 2018, that I wanted to do this for others. I looked at one space only and signed a lease by mid February 2018 and was open June 1, 2018. My motto since then has been "say yes and figure it out later". I do not shy away from a challenge and I am proud of the work I have accomplished in Kamloops. I love what I do and I am so lucky I have the people I do around me to make it possible.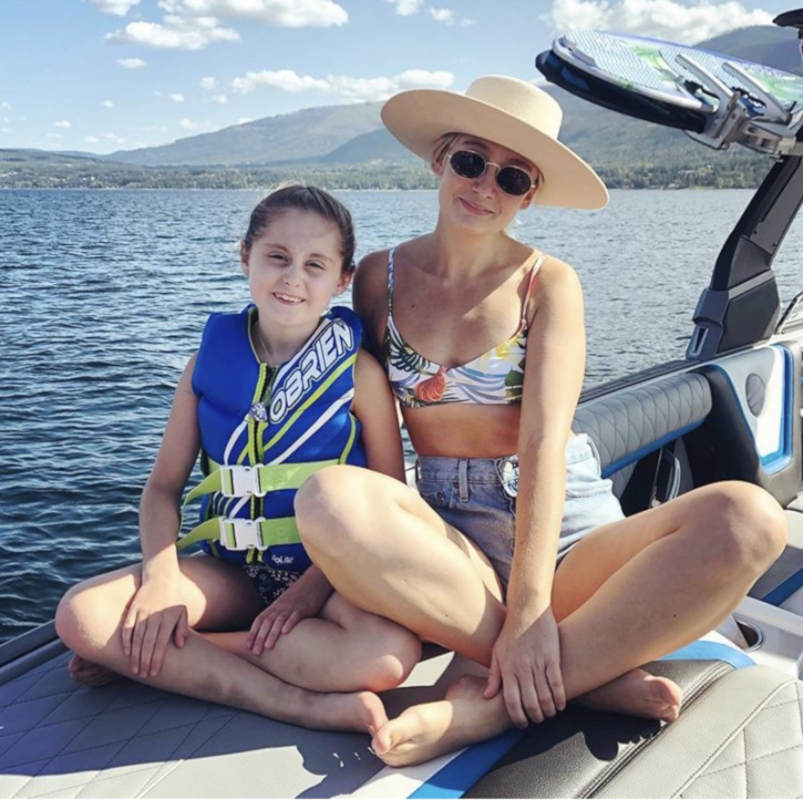 Cass is Taryn's older sister and my nanny. She keeps my life running smoothly on the home front with my 3 children. When I decided to follow my dreams and open my own store, Cass was a huge reason I felt I could do it. I knew my kids were in the best hands possible. If I could not be with them everyday, I wanted them to be with her. She has babysat for me since my oldest Sofia was born 9 years ago, but took over full time care as soon as Roko was born almost 3 years ago. She has a very strong bond with Rok, he is a strong willed, back talker and he loves his Cassidy so much.
My business would not be possible without Cassidy, I feel so blessed she is in my life as my nanny and as my friend. Cass lives in a cute condo in Kamloops with her boyfriend Viktor and is completing her degree in business finance.
There are a few more people who also need strong mentioning on this page! Of course my mom and dad, always so supportive of my dreams and willing to help whenever I need them. My siblings, Cianna, Tyson and Cara: always willing to take on my 3 babes when I need to balloon! And last but certainly not least, my Auntie Niki/best friend/Taryn and Cassidy's mom, who is my go-to wine date, my ride or die!
My 3 children, Sofia Jette, Weston Storm and Roko Wilder, you guys have taken mommy starting her own business with such enthusiasm and love! I appreciate your patience and understanding through the long hours and time away. I love you 3 so much.